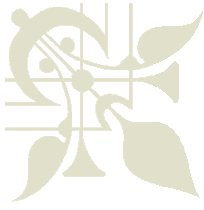 Linda Stewart 

        Couture Designs

                                 " Couture the Ultimate Mode of Expression"

 Above is Ann Kathryn (Kat) Taylor after her marriage on June 26.  Her gown is a duchess satin sheath with an English net coat embellished with Alencon lace.  Kat knew practically from day one what she wanted, and this gown was a perfect match for this lovely blonde.  "She took my breath away," said her groom, Michael.

Above is Amber Tran after her marriage on July 23. Her gown is a full ball gown of duchess satin.  The bodice is shirred with circular straps that have been embroidered in gold.  The three inverted pleats in the back feature embroidery that honors her groom's Vietnamese heritage by using Chinese designs of the  name Tran as well as the words for love, double happiness, and Christ mixed in the floral designs.  Left is Amber with her bridesmaids who wore gowns of purple, deep rose, and iridescent orange silk dupionni.

I was blessed by these two brides to be asked to design and make their gowns.  I have watched both of them grow from little girls to wonderful young women.  They both were married at the church that we attend and had their receptions at the Martha Washington Inn in Abingdon, VA.  These gowns were truly a labor of love.

The beautiful photos on this page are courtesy of  Seymore Snapshots, Abingdon, VA 24210

276-623-9080

Alterations for Professionals Book on CD available now!  Click on "Classes and book" above to order!

Two beautiful 

Summer Brides