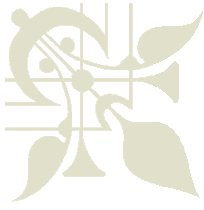 Linda Stewart

          Couture Designs

                       "Couture, the Ultimate Mode of Expression"

The gown at right was designed in 2000 for the Millenium.  Silk charmeuse was chosen for the undergown, while gold metallic silk organza was the choice for the overcoat.  The coat is embellished with 3 dozen cymbinium orchids.

Made of duchess satin, the bodice and unusual bow make this gown special.

The simplcity of this gown is highlighted by a silk organza embroidered veil.

The five photographs in this cluster are courtesy of

These two photos by Saddler Photography, Bristol, TN

Alterations for Professionals Book on CD available now!  Click on "Classes and book" below to order!

At right:  My favorite bride is my own daughter, Diane who designed her own gown.

Kim Holley, (Left) another favorite bride wears what I call the "Baltimore Gown."  This gown is made of over 40 yards of silk including Donna Karan Imported Italian Dupionni. 

Photo by Betty's Photo

Above photo by 

The Light Photography, 

Johnson City, TN

Above:  This winter wedding gown is made of silk velvet and features a bodice and inserts of woven velvet ribbon and trimmed in faux white mink.

At left:  This beautiful bride designed her own dream wedding gown from photos and ideas she had for years

Photo by Woody's House of Photography, Bristol, VA