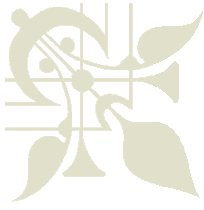 Linda Stewart

          Couture Designs

"Couture, the Ultimate Mode of Expression"

At left: Another favorite bride is 

Katy Ford Sikorski who called me the morning after she became engaged to ask me to make her wedding gown.  Katy honored her mother by having me remove the outer layer of her mother's gown which was then used to make Katie's veil.

I seldom have photos of little boys on my website, but Ford Sikorski is an exception!  You will note his mom above.  When I worked on Katy's gown several years ago, I saved fabric from her gown with the intention of making a Christening gown for her children as they came along.  This is the Christening coat that I made for him from that fabric. 

Adding to the heirloom quality of the gown was the fact that included in the ensemble is Katy's own Christening gown, which I lengthened to look more appropriate with the coat.  I also included in the bonnet pieces of lace from Ford's grandmother's wedding gown, and lace from a bonnet that his great great grandmother brought from Holland. 

The embellishment on the Christening coat included the Sikorski family crest as well as other Christian symbols.  Ford's coat will now have his baptism date embroidered on the gown along with the baptism date of his mom, Katy, and have his monogram placed on the coat.   

PS. Ford now has a little sister Julia who wore the Christening Coat at her Baptism.

Mother and Son, Katy and Ford

Photos of Katy and Ford Sikorski

Three Generations of Beautiful Brides

The same gown with a nearly 60 year history.  I was honored to be asked by Ashley Birchfield to alter the lovely gown worn in 1946 by her grandmother and in 1972 by her mother.  As you can see, the dress has made the transition to the 21st century beautifully.

Ashley Birchfield Blevins

June 25, 2005

photo courtesy of David Clapp 

The Art of Photography, Kingsport, TN

At right

Patricia Taylor Goddard

(Ashley's grandmother) October 5, 1946

At left 

Jennifer Goddard Birchfield

(Ashley's mother) 

July 22,1972

Alterations for Professionals Book on CD available now!  Click on "Classes and book" below to order!