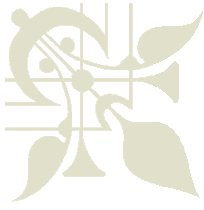 Classes for pursing a career as an Alterations Specialist.....because ready to wear isn't!

At right:  Student Sharon Finkenbine, Minster, Ohio shares her method of bustling wedding gowns with others in the class.

Whew!!!!  I just got back from the course and it was well worth all 10 hours of driving.  I immediately logged on to praise this awesome course. I've been sewing for 35 years and just started a business specializing in alterations. In 35 years and two years majoring in Home Economics I THOUGHT I knew everything I needed to know to do alterations for a business.  What I found out is that I knew almost everything I needed to know to do alterations for myself.  When it comes to doing business this course was a must for me.  I was using shortcuts when I am now embarrassed by.  No more butterflies in my stomach when someone hires me for a job.  I learned so much that I left with tears in my eyes (I said I wasn't going to share that but what the heck).  The other plus was meeting sewing friends and talking for hours with people who share the same passion.  While I start working on a business plan and marketing strategies I'm going to REDO some of the alterations I've done for myself.  

Sonya Barham

"Sew Much More"

Wilmington, DE

Hi everybody - I just returned from the Lutheridge Camp in Asheville,North Carolina, refreshed from the mountain air and a wonderful weekend

with new sewing friends!  Linda's class was great. Her hopes to take this class on the road are destined to become reality - she's a great teacher with a passion for her craft. The class is a must for anyone new to alterations.  The weekend was especially great for me; I desperately needed the sewing

camaraderie.  Thanks Linda for sharing your expertise with us!

Charlene Shabi

"Charlie's Threads"

Rincon, Georgia

I have just returned from a most wonderful weekend attending Linda Stewart's "Alterations for Professionals" class.  I am having a hard time deciding what I liked best about the class:  the terrific techniques learned, the camaraderie of new sewing friends, the relaxed pace and beautiful atmosphere of the camp setting, the delicious and plentiful meals and snacks - I could go on and on.  But in retrospect, what will stay with me longest is the courage to tackle the wide variety of problems that alterations present and the confidence to take apart and reconstruct garments so that I can return them to satisfied clients in as good or even better condition than I receive them.  Linda's emphasis on quality standards and meticulous workmanship are an inspiration and a challenge.  Thanks, Linda, and all the participants for a fantastic experience

Virginia Wentworth

"Sewing for the Family"

North Plainfield, NJ

Greetings from TN,

I wanted to also proclaim my absolute trill at being a student/assistant for Linda at her class, Specialty Alterations. I look forward to having her expand her curriculum options so that I can take a new class."  I also highly recommend these classes to anyone who is interested in learning new techniques and fine-tuning the skills they have.  I found myself in camaraderie heaven in the North Carolina mountains with nine other professionals that love to sew as much as I do.  I have been in business for 10 years come January and I was gratified to see I knew my business well. I was also pleased with all of the education I came home with and would not have had with out many more years of work experience  had I not taken this class.   I would do it again in a heart beat.  

P.J. Tucker 

"Tucker House Fabrications"

Gray, TN

Alterations for Professionals Book on CD

Because Ready to Wear Isn't 

The essential education program.  Professional alterations training in one easy-to-follow book on CD.  Lavishly illustrated with photos and drawings.

Gain confidence and knowledge...clients and profits will follow! 

$74.95 plus $6.00 P&H for  members of Association of Sewing and Design Professionals. and ASG members. 

From left, Lystra, Cyndi, Sally, Linda, Emily, Carolyn, and PJ.  March  at Lutheridge Camp, Asheville, NC

Necessary Alteration

A cozy cabin in Arden, North Carolina, was the scene recently of Linda Stewart's Alterations Specialist Seminar two and one half glorious days of learning and living in the heart of the Blue Ridge Mountains at Lutheridge.  We are seven as we gather around the fireplace, the kitchen table or the classroom/workshop in front of the floor to ceiling windows overlooking the woods.

In class Linda expertly and artfully weaves the standards of professional alterations with essential equipment, helpful supplies and tricks-of-the-trade techniques.  We study garments for proper fit, mark the required alterations, test different sewing techniques and try new equipment.  As we study, the aroma of potato chowder in the crock pot and cornbread in the oven waft through the cabin.  After lunch we travel into town to visit Waechter's Silk Shop, a vintage fabric shop, and a great resale clothing shop.

At breakfast, at lunch and in the evenings we talk.  We talk about who we are, where we come from and who we want to be.  By PJ's crackling fire on Saturday night, Linda asks the questions, the hard ones.  We talk about our businesses; we talk about our lives; we share our fears and we help each other see.

I walk through the airport Sunday morning for a plane ride back to Chicago in a heavy winter coat with thread trace lines marking alterations a class analysis helped determined the day before, but I know it isn't just a winter coat that has been restyled at Lutheridge this weekend.  My business has also received a necessary alteration.  I am returning with a clearer vision of where I want CyndiSue Softwear & Alterations to go and steps I will take to get there.  I met some wonderful women who I think of often and wish well on their journey.  Thanks PJ, Sally, Carolyn, Emily, and Lystra.  And thank you Linda.  

Cyndi Rademacher, March 30, 2005

To bring either

 or both of the classes in they  "Alterations for  Professionals" series 

to your area.   

For further information, please contact me at 

   276-669-3299 or at LStewartCouture@bvunet.net

Above: Denver Class demo of blind hemmer

Learn techniques for working on even the most challenging wedding, prom and evening gowns.  Special business section includes pricing, client relation, sourcing and much, much more.  

The book on CD is packed with 110 pages of instruction and full color photos detailing techniques needed to tackle bridal and formalwear with confidence. 

$74.95 plus $6.00 P&H for members of Association of Sewing and Design Professionals and ASG members

Buy both books on CD for the special discounted price of $145.00 plus $6.00 P&H. 

(no additional discounts on this special offer)

Order by phone at 276-669-3299 I accept checks, money orders and  invoice credit card through PayPal.

Linda Stewart

49 Claremont Circle

Bristol, Va 24201

Include your name, address and which book or books you are ordering.

Please note: no refunds, but if any CDs are found to be defective, 

simply contact me and they will be replaced.  

Alterations for Professionals:

 Bridal & Formalwear

 Book on CD 

Alterations for the Home Sewer 

 Finally a book to walk home sewers through alterations for themselves and their family.  Filled with full color photos, illustrations and step by step easy to follow instructions, this is the "go to" book  for basic alterations and clothing repair.  

Just $29.95 plus $6.00 shiping and handling.  

Click the button at left to order with your credit card or send a check for $35.95 to 

Linda Stewart Couture Designs  

49 Claremont Circle

Bristol, VA 24201-1927

For even greater discount, contact me at LStewartCouture@bvu.net for special 

"instant download" rates.